Overhead Door Company of
South Central Indiana
GARAGE DOOR OPENERS & ACCESSORIES
Garage door openers, Garage door opener remotes, Garage door wall consoles, Garage door wireless keypads & more
Call us today at 800-264-0358.
Garage Door Openers
Powerful, quiet and durable, Overhead Door® automatic garage door openers are designed for performance. And when you combine an Overhead Door® garage door opener with one of our garage doors, you get an integrated system that maximizes performance and reliability. Our full line of automatic openers features a variety of power levels and specifications to handle different garage door weights and sizes. Each opener also comes with built-in, standard functions for the ultimate in safety, convenience and power. Don't know which opener to choose? Contact us today at 800-264-0358 and one of our experts will be happy to help. We also offer a wide variety of additional garage door opener accessories.​​​
Garage Door Opener repair
Overhead Door Company of South Central Indiana has skilled technicians ready to diagnose and repair your faulty garage door opener.  Not only do we carry our top of line Overhead Door products, but we can service any make or model of garage door opener.  Stop dealing with a door that's not performing properly.  Contact us today!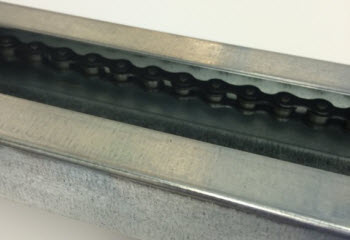 Chain
A chain drive system provides value and a reliable performance.​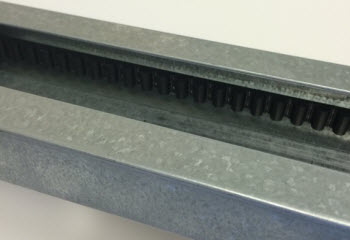 Belt
A belt-drive system features smooth operation and the utmost in quiet performance. ​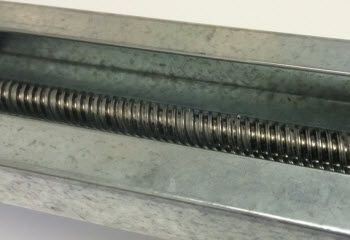 Screw
A screw-drive system utilizes a steel drive screw that is directly engaged with the motor. This system is maintenance free, requires no additional lubrication, and provides the utmost in power and speed.
Garage Door Opener Remotes & Accessories​
These optional garage door opener accessories, which complement your opener, are engineered with your convenience in mind. Each accessory features something different to help you enjoy your new Overhead Door® opener or garage door system to the fullest. Add-on garage door accessories are compatible with products that feature the CodeDodger® Rolling Code Access Security System.
Garage Door Opener remotes
We carry a full line of garage door opener remotes to fit every lifestyle.  Whether you are looking for a simple single buttons remote to give the kids, a 3 button clip on remote for the car visor, or an intelligent remote that monitors your door and blinks green to confirm it's closed – Overhead Door Company of South Central Indiana can help.
Garage Door Opener app
With the OHD Anywhere® app you can control and monitor your garage door from anywhere with your Apple®​ iPhone or Android phone or device. You can check if your garage door is open, closed or if there is any change to the door position. You can instantly know that someone is operating your garage door and open the door for anyone such as delivery, repair person or friends without having to provide the access password to your garage. With OHD Anywhere® smart device enabled garage door controller you also can access the history for each opener you have which provides helpful security information such as when the door was used, including dates and times.​​
Garage Door Opener ​​Wall Consoles & Keypads​
Garage door wall consoles have come a long way since the days of the simple button mounted in your garage.  Overhead Door now features wall consoles and keypads for every lifestyle.  Our standard wall consoles feature a light switch and vacation lock for added security.  We have consoles that feature extra large buttons to help those with mobility issues.  Our wireless keypads are designed to allow access to your garage by just knowing a pin code.  Don't want to remember a code?  We even have our advanced OHD Anywhere App console that allows you to control your garage door from anywhere using your smart phone.
Garage Door Opener Battery Backup
The Battery Bac​kup accessory offers homeowners the security of always being prepared when severe weather hits, even in case of a power outage. It's an accessory that can be easily installed and provides true peace of mind. When the power is out, the Battery Backup will do the heavy lifting. ​Severe weather events are common here in Indiana. With the Overhead Door™ Battery Backup, you can rest easy knowing that, electricity or not, you will always be able to access your garage.​​ ​​
Garage Door Opener Accessories​
Overhead Door Company of South Central Indiana carries a full line of opener accessories.  From safety beams to prevent accidents, to battery backups to ensure your opener works in power outages, or even a full conversion kits that alleviate frequency issues from Land Mobile Radio communication systems that are often near military bases like Camp Atterbury.
Your garage door is not only a design feature – it's a security feature.  Don't just go to the big box store, trust the experts at Overhead Door.  Our staff is constantly undergoing additional training and knows these products inside and out.
Don't settle when it comes to your home.
Why trust your home to some guy in a truck? They are here today and gone tomorrow. They won't back up their installation. You will not be able to find replacement parts / sections on doors which are damaged. You will pay higher utility costs. Often inferior brands don't stand up to the test of time and the elements.
The original Overhead Door was the first and still is the best. Combined with committed local ownership, our customers will attest to the fact that we get it right. A business doesn't last more than 50 years without delivering good, consistent results every time. While others may come and go, we have been committed to serving South Central Indiana with the best service possible since 1965.
Overhead Door Company of South Central Indiana is proud to serve an 11 county area.
Don't just take it from us, hear from our customers.
Testimonials